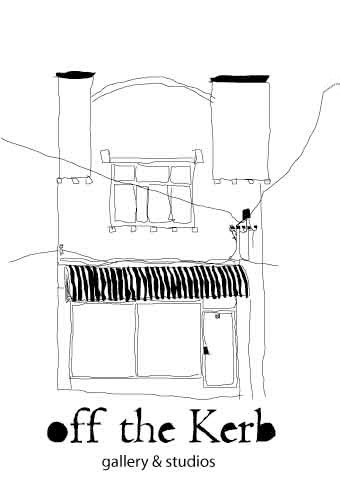 ABOUT
Off the Kerb is a Melbourne-based Artist Run Initiative, which fosters and exhibits emerging to mid-career Australian Artists, Curators, Designers and Sound Producers. Founded by Shini Pararajasingham in 2007, Off the Kerb is run by a small group of creative minds.

Located in the heart of Collingwood, Off the Kerb offers Melbourne a unique gathering of experimental and commercial contemporary art and creative practices. The small team nurtures emerging artists, helping them further develop their practice. This is where we are unique, as we are a developmental space, we focus on propelling new and upcoming talent further into the public arena. The committee's continuous professional development is an additional core competency of Off the Kerb.

We are an ARI that is constantly moving forward in Melbourne's art scene.

Opening Hours are Thurs & Fri 12-6pm, Sat & Sun 12-5pm. Entry is Free.
GALLERIES
Off the Kerb has 4 exhibition spaces:
front gallery
back gallery
upstairs gallery
side gallery
WHO CAN APPLY TO EXHIBIT
Off the Kerb welcomes applications from emerging, mid-career and established visual artists, street artists, illustrators, performance artists, curators, & creators for solo, group and curated exhibitions. Off the Kerb also supports independent launches and forums. Off the Kerb accepts proposals for large-scale projects & teaching programs. Off the Kerb welcomes applications from universities/institutions for Graduate shows. See "How to Apply" page for exhibition application process.